On day of protest, police stir 13 stoppages as pro-Trump bunch conflicts with anti-fascists in California and thousands call for financial disclosure elsewhere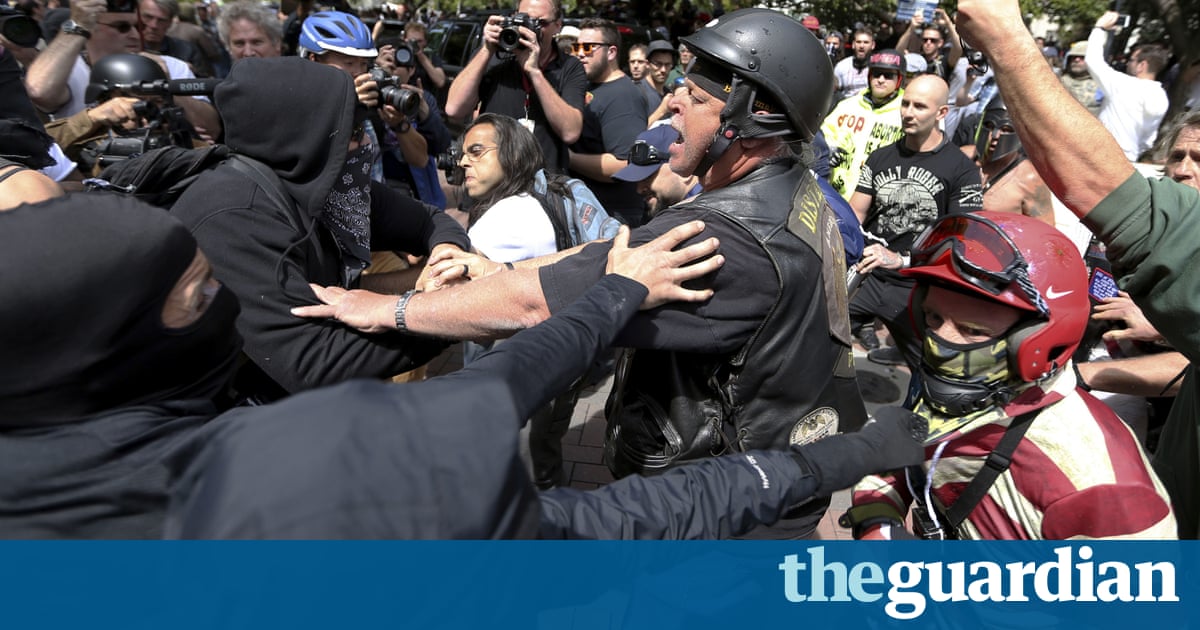 Hundreds of self-described anti-fascist demonstrators and those in favour of Donald Trump clashed in Berkeley, California, in sporadic brawls on Saturday. Objections in cities around the rest of the two countries, including a number of tax marches in which demonstrators called for Trump to release his tax returns, continued more peacefully.
In Berkeley, police told media they had arrested 13 people by mid-afternoon, as resisting rallies spilled out of a park and into the streets.
With hundreds of people on both sides, the crowds mainly taunted one another with bullhorns, chants and wails. Occasionally, anti-Trump demonstrators threw fireworks. Small bands on both sides chased one another or brawled, sometimes with wooden planks, homemade shields, spars and pepper spray.
One standoff at a downtown intersection ended only when a smoking grenade detonated. In embarrassment, anti-Trump demonstrators fled as supporters of the president accused after them, attacking stragglers. In one altercation, demonstrators threw a jackpot of beans at one another.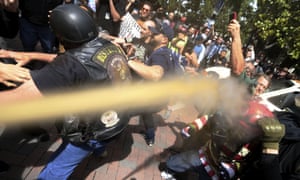 Read more: https :// www.theguardian.com/ us-news/ 2017/ apr/ 15/ arrests-violent-berkeley-trump-protests-tax-marches